Stain Resistant Foam Core Pillow
Product Code:

JBSFPF

Items per box:

10 items

Bulky Item:

Surcharges apply
Description
Part of our commercial Essential Pillow Range, our popular Stain Resistant Foam Core Pillow features a foam core inner encased within polyester fibre fill and finished with a stain resistant cover to provide a longer lasting, great value for money pillow.
The carded polyester fibre plus foam core provides increased support and greater resilience, which increases the comfort of the pillow.

Our Stain Resistant Foam Core Pillow offers long lasting quality with 550 grams of 100% hollow siliconised polyester fibre fill with a polyurethane foam core centre.
The stain resistant cover resists staining from body moisture, wet hair and the like to keep the pillow fresher and cleaner for longer periods.
We use only the best polyester fibres and materials for our pillows so they will retain their shape and provide softness, resilience and support.
Features:
550 gram polyester fibre fill + foam core

Non-allergenic and odour free

Machine wash at 60 degrees

Australian Made

size: 70cm x 45cm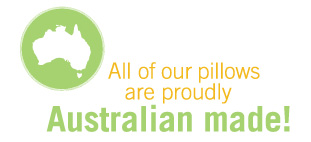 This item incurs a bulky item delivery surcharge.
View All
Close
Related Products
Customers Also Viewed